Basin of Defiance
A downloadable RUNE Realm
Rocks tumble ahead of you as you slide down the shale slope into a foggy river valley. As your foot lands in the soil, green light splinters across the ground, leading to a dimly-glowing sigil on the bark of a withered tree. You take a moment to rest and resonate with the mark, but you still feel some soreness from your travels. Something about this sigil, or your connection with it, isn't right.
Enter the Basin
Basin of Defiance is a Realm for Spencer Campbell's RUNE (GilaRPGs), and the follow-up to Queen of the Pass Part I: Coral Rock. This Realm can be played without having played Coral Rock, but some features will be different depending on if you've gone through that Realm first.
Something in the Basin is wrong. From the sigil to your own weapons, things don't work right here, and an unnatural sensation hangs in the air. You can tell that something big is about to happen, and you don't have much time to stop it.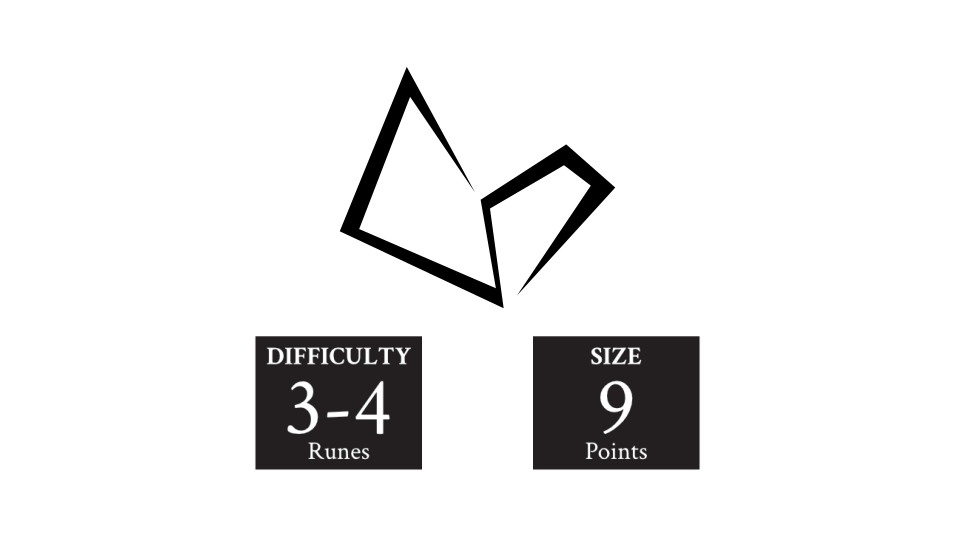 Basin of Defiance contains:
A brand new Realm for RUNE, designed for more seasoned characters with a more developed inventory of weapons and runes
New Gear to use in combat and take with you into other Realms
New enemies to fight
A powerful new Rune, if you can take it from its current wielder.
NPC allies that can fight alongside you
Credits
Writing, design, and layout by Aaron Jolliffe.
Uses the Dicier font designed by Speak the Sky (Licensed under CC BY 4.0: https://creativecommons.org/licenses/by/4.0/).
Map created using Perilous Shores by watabou
Designed for RUNE by Spencer Campbell (GilaRPGs). This Realm is not otherwise affiliated with Spencer Campbell or Gila RPGs.
Download
Click download now to get access to the following files:
Basin_of_Defiance_Realm_v1 (pages).pdf
1 MB
Basin_of_Defiance_Realm_v1 (spreads).pdf
1 MB
Basin_of_Defiance_cards v1.pdf
608 kB